Apple Arcade recently added 30 new games into their library, including two new categories – App Store Greats, some of the most popular App Store games over the past decade and Timeless Classics, a category that houses universally loved puzzle games.
Of course, we wouldn't dare to forget about new titles added to Apple Arcade Originals. Featuring some of the hottest original games available exclusively on Apple Arcade, Apple Arcade Originals is one of the reasons why Apple Arcade is a need for mobile gamers who want to get their hands on as many games as possible without breaking the bank.
That said, here are 5 new must-try games on Apple Arcade:
---
#1. Monument Valley+
There are many reasons why this game is as popular as it is. Beautifully designed with just the right hint of difficulty, Monument Valley+ has players playing as lost Princess Ida as she manipulates the world around her to reach various platforms. Solving mazes, manipulating optical illusions and stellar music in the background – if these sound up your alley then Monument Valley+ is all you need. If you've played Monument Valley and Monument Valley 2, Monument Valley+ gives you two extra levels – Forgotten Shores and Ida's Dream.
---
#2. NBA 2K21
If you played NBA 2K Mobile Basketball, then 2K Games has your back with something greater and better in Apple Arcade Originals. NBA 2K21 is bringing basketball fans improved graphics and AI, as well as better physics. Fans can play in story mode, quick match, 3 vs 3, 5 vs 5, blacktop and multiplayer in the new game.
NBA 2K21 introduces a new RPG storyline where players can be a basketball player of their own where they can even customise their looks and abilities as well as experience what it's like to be a real basketball player and start their career as rookies to finally playing season.
#3. Really Bad Chess
Really Bad Chess is for players interested in chess but without all the strict rules. Creator Zach Gage has never been good at chess and wanted to create a chess game that is fun and inclusive for people who are new to the daunting game.
Reimagining the classic chess game as something more modern, the chess pieces are randomly set up to make the game more explorative and less rigid. Players can learn chess in an easy way when playing against AI and can set their difficulty level to whatever they're comfortable with. Looks like we can all live our Queen's Gambit life now.
---
#4. Star Trek: Legends
All aboard the USS Enterprise! This RPG game is any Star Trek and sci-fi fan's dream. In Star Trek: Legends, players get to go on a hands on adventure through space with the heroes and villains of the popular franchise. The game has a strong emphasis on characters and stories, so players can get their own starship, assign characters to whatever stations and decks they'd like and go into combat.
Star Trek: Legends marries the past, present and future storylines in the sci-fi franchise, leaving plenty of easter eggs for fans. The game also acts as a segue for newcomers to learn and explore the world of Star Trek in a fun and approachable way.
---
#5. Fantasian
Last and certainly not least, Fantasian. Take one good look at the gameplay and you'd fall in love with the game's gorgeous visuals. An RPG game written by Final Fantasy legend Hironobu Sakaguchi, with music by Nobuo Uematsu, Fantasian has been highly anticipated by fans of the series and allows them to engage with the franchise in a beautiful and innovative way. Already dubbed as one of the best Apple Arcade games to ever exist, Fantasian is definitely a must-try game on Apple Arcade.
---
And there you have it, 5 of the must-try games on Apple Arcade that are not only worth the hype, but also worth your time. Best part is, you get to experience these games to the fullest as they are all free with an Apple Arcade subscription, requires no more in-app purchases and are ad free!
Players can have access to these 5 new must-try game titles, as well as the hundred over games in Apple Arcade's library for free for just S$6.98 per month with a one-month free trial. Users who purchase a new Apple product (iPhone, iPad, iPod touch, Mac, or Apple TV) will receive three months of Apple Arcade for free.
Have fun and game on!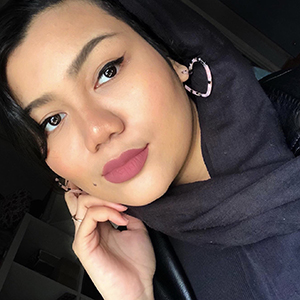 Don't judge a book by its cover, for behind all this makeup, is a geek just like you. To simply put it, superheroes, Star Wars, Harry Potter and all things gore and creepy makes this girly girl swoon.
---
Drop a Facebook comment below!