NBA 2K21 update 1.09 went live on PS4 and Xbox One Wednesday morning, and the sizable download brings additional courts to the Neighborhood. It also updates Dark Matter MyTeam card animations and displays to ensure your pack-filled joy is conveyed properly. The news arrives courtesy of a Courtside Report blog post published Wednesday morning.
NBA 2K21 update 1.09 (Patch 7) Patch Notes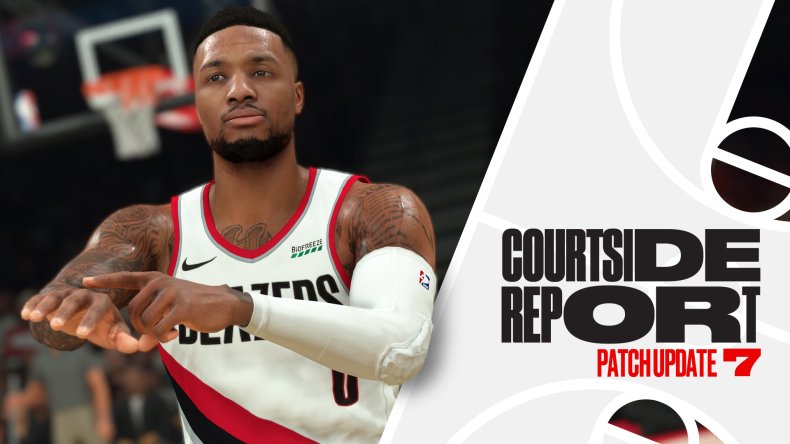 GENERAL:
2K Foundation Inspired court at 2K Beach along with new seasonal decorations.
Updated another set of player likeness for current NBA players.
MyTEAM:
Addressed a rare issue with Dark Matter player cards not displaying the player reveal during pack openings
Addressed an audio issue with Dark Matter card animations
Addressed a name display issue for some playbook cards
Additional various preparations for upcoming additions to MyTEAM
Despite the immense girth of this download, NBA 2K21 update 1.09 doesn't actually do much to improve the game. In keeping with regular updates and festive courts for online modes, this new build features designs based on the 2K Foundation. 2K Foundation is a real-world organization that works with local communities to encourage STEAM education and collaborates with top artists to design basketball courts in select communities. Following today's update, NBA 2K21 current-gen players will be able to see what some of these concepts look like in-game. These new courts are a cool way to see how 2K spends some of your hard-earned VC funds.
Outside those courts, however, NBA 2K21 update 1.09 doesn't feature much else. There are updates for likenesses, one of which we know to be Sacramento Kings point guard Tyrese Haliburton. Haliburton recently reached out to 2K to express some concerns about his latest scan, and it seems those problems have officially been ironed out. There may be other likeness updates on the docket as well, but they're not specified in the notes above. This update arrives a few days after the current-gen version of NBA 2K21 made its Xbox Game Pass debut. Given that so many new players are hopping into the game at once, it makes sense that Visual Concepts might provide some extra care to ensure the experience is as polished as possible. Beyond the new courts, though, don't expect much with regard to gameplay.
NBA 2K21 is available now on PS4, Xbox One, Switch and PC. There is also a separate next-gen version on PS5 and Xbox Series X|S.
What are your thoughts on NBA 2K21 update 1.09? Have you noticed any likeness updates after the patch? Tell us in the comments section!