2K Sports and EA Sports have actively competed against each other in the Sports genre of gaming. Both the companies have built a plethora of games related to several sports over the years, and basketball is no exception. While 2K annually releases a new NBA 2K game, EA Sports used to do the same with NBA Live.
ADVERTISEMENT
Article continues below this ad
Unfortunately, EA Sports hasn't released an NBA Live game in the past few years. Accordingly, NBA 2k is now the only prominent basketball games franchise in the market, and 2K apparently has no incentive to improve its games.
NBA 2K22 is the next big game that will soon hit the stores, and fans are more than excited about it. To further increase the anticipation, reports have suggested that Luka Doncic will most probably be the game's cover star.
ADVERTISEMENT
Article continues below this ad
DIVE DEEPER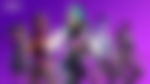 Luka Doncic has reportedly broken his deal with EA Sports
Luka Doncic plays for the Dallas Mavericks and is easily one of the best Point and Shooting guards in the league at the moment. It is worth noting that he was the cover athlete for NBA Live Mobile in December 2019. Unfortunately, the deal hasn't proved much beneficial for the rising star, and it seems like this led to him leaving.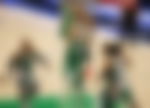 Doncic is just 22 and is a potential MVP candidate for the upcoming seasons. Naturally, he and his management would want to maximize their earnings during the peak years of his career. From the looks of it, the deal with EA Sports hasn't been able to satisfy Doncic.
In contrast, becoming the cover-star for 2K22 will be a big boost for Luka Doncic in terms of capital and popularity.
Euroleague might return in NBA 2K22
Luka Doncic started his journey as a Basketball player with the Euroleague. NBA 2K used to have this league and its players initially but removed it abruptly in 2018. If Doncic ends up as the cover-star for NBA 2K22, it can also be the ideal time for the developers to bring back the Euroleague.
Moreover, this could be the first time that a European player will feature as the cover-star of the game's North American version. Traditionally, the franchise has chosen players to be the cover-stars of the titles only in the regions they were born/raised.
ADVERTISEMENT
Article continues below this ad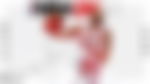 The lack of competition by EA Sports has become a bone of contention for basketball games fans around the world. Even though NBA 2K hasn't added much to its games lately, they have still succeeded in generating huge numbers owing to the franchise's monopoly.
With Luka Doncic also choosing NBA 2K over NBA Live, it is safe to assume that EA Sports will have to grind even harder to regain and then sustain its position in the Basketball sports simulation genre.
ADVERTISEMENT
Article continues below this ad
DIVE DEEPER