NBA 2K21 next-gen will soon hit the stores, and it is expected to bring ground-breaking gameplay. However, as of now, the current-gen is the only option for 2K enthusiasts.
ADVERTISEMENT
Article continues below this ad
However, with the next-gen game in the works, NBA 2K is messing up the current-gen game. They recently rolled out an update where NBA 2K TV featured unskippable ads. Unsurprisingly, they received a lot of backlash for this update.
Ultimately, 2K had to roll back this update, followed by a token of apology from NBA 2K's official Twitter account.
ADVERTISEMENT
Article continues below this ad
"As many are aware, in recent years ads have been integrated into 2KTV segments. Yesterday's 2KTV ad placement impacted our players' experience in a way we didn't intend, as these ads are not meant to run as part of the pre-game introduction.
"This will be fixed in future episodes. Thanks for your continued feedback."
With this message, it will bury the rumors that unskippable ads were part of the pre-game introduction. If that feature were to be included in the next-gen game, it would have hampered their reputation.
Luckily, this feature will be fixed soon, and players can go back to enjoying the game.
What do we know about the NBA 2K21 next-gen so far?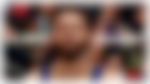 As revealed earlier by Ronnie 2K, the next-gen game will be a launch title. Meaning the game servers needs to be at 100% before it can be revealed to the general audience.
We will announce exact release day for both consoles when we announce them but it's a launch title as we have said many times. But we definitely aren't launching a game without the servers on, 98% of our game is online

— Ronnie 2K 2K21 (@Ronnie2K) September 16, 2020
However, we have already seen the next-gen gameplay for PS5 and it looked fabulous. The game will also be utilizing new features from next-gen consoles to its full extent as well.
ADVERTISEMENT
Article continues below this ad
Haptic feedback will be one of the most exciting features for the game, as it will allow you to experience the struggles of a player during the final minutes of the game.
If your player's stamina is drained too much, it will have a severe effect on your gameplay. As the adaptive triggers will make it harder for you to trigger the sprint button.
All things considered, the next-gen game will be the next step for NBA 2K. But what do you think about NBA 2K21 next-gen? Will it live up to the hype or not?
ADVERTISEMENT
Article continues below this ad
DIVE DEEPER