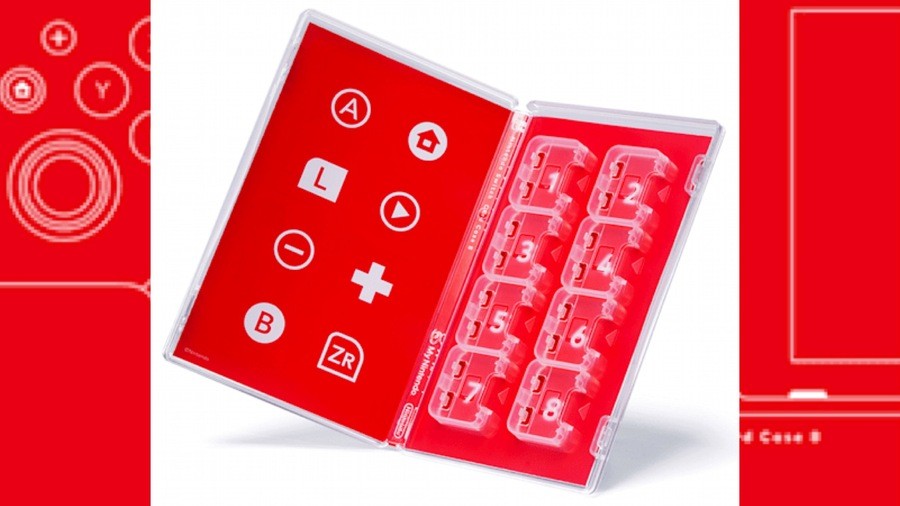 The latest My Nintendo freebie has arrived, and this one really reminds us of the good old Club Nintendo days.
For 500 Platinum Points, you can now claim a special Nintendo Switch Card Case which stores up to eight cartridges at once – similar cases were often released for the 3DS when Club Nintendo was around, and we're so fond of them that we've held onto them ever since.
There are actually two different cover sheets included, so you can choose whichever design suits your tastes more. Or, thanks to the case being the same size as an ordinary Switch case, you could even swap it out for an official cover from one of your physical games.
You can pick it up here (Europe) or here (UK) by spending your points on a voucher. From there, simply add it to your basket and pay your country's shipping fee (prices can be found below).

---
To UK – £1.99, or free when added to an order of £20 or more
To Germany – 3.99 EUR / 3.55 GBP / 4.45 CHF
To other countries* – 6.99 EUR / 6.25 GBP / 7.80 CHF
* Austria, Belgium, Bulgaria, Croatia, Cyprus, Czech Republic, Denmark, Estonia, Spain, Finland, France, Greece, Hungary, Ireland, Italy, Lithuania, Luxembourg, Latvia, Malta, the Netherlands, Norway, Poland, Portugal, Romania, Sweden, Switzerland, Slovenia, Slovakia
---
Let us know if you grab one of these with a comment below.