Get ready to rumble. The time has come again for the students of U.A. High School to push their Quirks to the limit and show off what they're made of – now including heroes in training Eijiro Kirishima, Momo Yaoyorozu, and Ibara Shiozaki. Go Plus Ultra! with these characters and more in My Hero Ultra Rumble, coming free to play on September 28.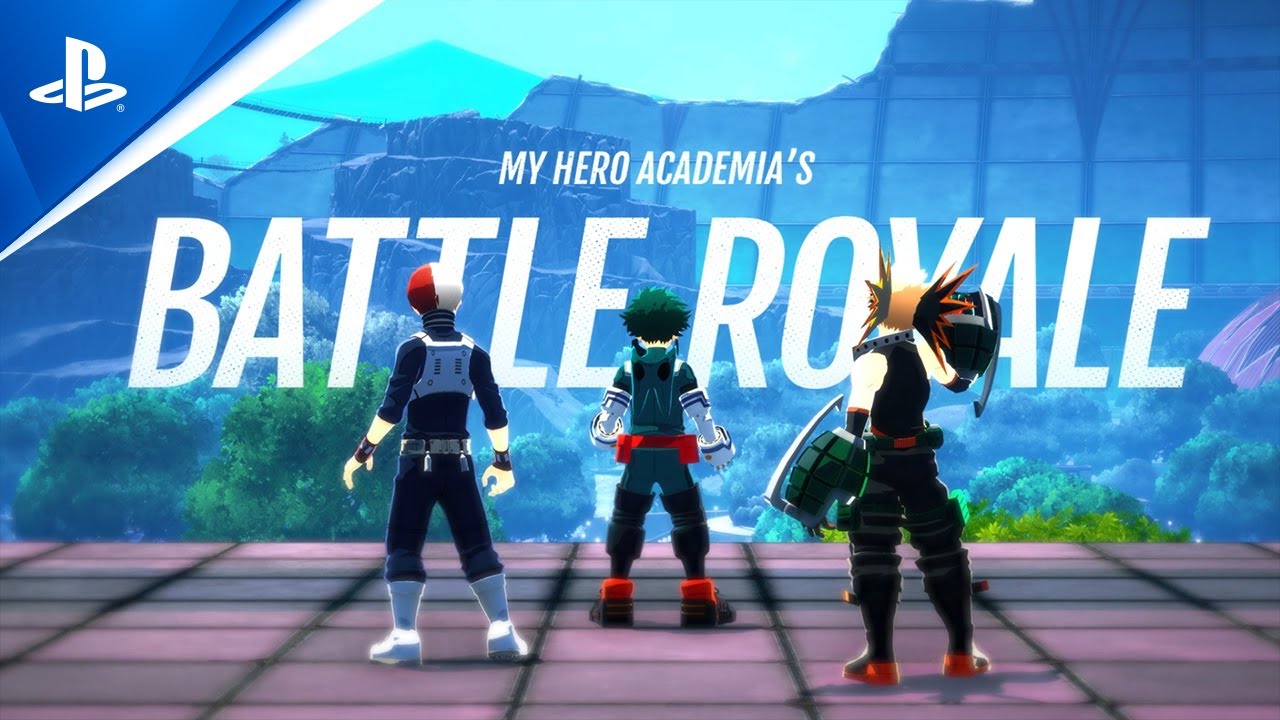 With our release just around the corner with this free-to-play battle royale coming to PS4, we're excited to give the PlayStation community a deep dive into the newly-announced characters. These three heroes in training have incredible Quirks and playstyles, so check them out below to see how they will change the battlefield alongside your squad.
Eijiro Kirishima, hero name Red Riot, is skilled in both offense and defense through his body-hardening Quirk, and he is most ready to take out all his opponents at close range. His Special Action activates his Quirk by increasing his defense and preventing him from flinching from his opponents' attacks. If charging into the fray and creating space for your team to help them perform their roles is your preferred playstyle, Red Riot may be the hero for you.
Momo Yaoyorozu, hero name Creati, can create anything out of thin air except for living things. True to her hero name, Momo can create weapons and items and support your allies by whipping up the right equipment for the right moment.
Her Quirk Skills can create blunt weapons she can attack her enemies with, shields to protect herself and her allies, or even a cannon that shoots explosive rounds. Her Special Action Skill, Yaoyorozu's Lucky Bag, allows her to create a bag that holds a random item, which may synergize well with her support role if you obtain a Recovery Item. If you're the type of player who enjoys monitoring the battlefield, and having an array of abilities to prepare for any situation you may find yourself in, be sure to keep an eye out for Momo.

Finally, Ibara Shiozaki, hero name Vine, is another support role member who can manipulate her vine-line hair at will and use tricky attacks to ensnare and restrict her opponents' movements while staying safely at range. Her binding Quirk skill immobilizes enemies, so her teammates can unload their attacks on their helpless opponent, and she can also revive her downed allies using her Special Action.
Want to lock down your enemies and revive your allies? Check out Ibara Shiozaki when she launches alongside My Hero Ultra Rumble on September 28.
Exclusive first look at new costumes
We're also excited to show you how to freshen up the fashion for your favorite characters. Get a chance to unlock casual costumes for Midoriya Izuku and Bakugo Katsuki.
To give you some additional insight into the creation of these costumes, here's what the producer, Aoba Miyazaki, has shared about the development process:
"When creating costumes, we try to minimize the number of fluttering objects (such as the fluttering of cloth) so that they do not interfere with the character model during the battle.  However, we have made exceptions and challenged ourselves to implement costumes with coats and capes that we feel are essential to the character. If you see a costume with dynamic movement of the cloth during a battle, we hope you will feel our commitment to the design.
We have prepared five types of costume designs to enhance the characters in the game. The coloring variations are designed to stand out from the regular My Hero costumes even from a distance, so please look forward to color variations as well."
Hero/Villain Style
Heat
Combat
Fancy
Dangerous

How to get these costumes
Looking forward to collecting all of the costumes and going Plus Ultra style?
Players can get these outfits from Roll pulls by using Roll Tickets or Hero Crystals (in-game currency). Both can be obtained by completing in-game missions, rewards for logging in, or in-game purchases. Once you've got enough Roll Tickets or Hero Crystals, try your luck at unlocking the costumes.
These costumes will also have a higher chance of dropping when first released. So, if you have that one character you love, keep an eye out for new releases, as they will be your best shot at picking them up.
Be sure to start playing My Hero Ultra Rumble when the game launches on September 28 for more chances to get all the outfits and demolish your opponents with your favorite Quirks and characters.