If you haven't heard of The Frog Detective or picked up one of the three games in a Steam sale over the past couple years, I don't know how to break it to you, but you've been living under a rock when it comes to this award-winning series.
Not only is the series one of the best games to feature a reptile – as we discussed in VG247's Best Games Ever Show – it's a series full of genuine wit and corny jokes that'll bring a smile to any prospective sleuth's face. More importantly, however, The Frog Detective: The Entire Mystery is arriving on Xbox Game Pass for console players at long last on October 26, so you needn't be glued to your PC while playing!

To see this content please enable targeting cookies.


For those unfamiliar, the trilogy of Frog Detective games will see you playing as a frog. No surprises there. It's sort of like L.A. Noire meeting up with a bunch of Animal Crossing villagers, except it's family friendly and these animalistic civilians have a lot more to squawk about than those in New Horizons. As a goofy-looking amphibian, you'll be interrogating some equally-as-goofy suspects wherever you go and picking up clues, aiming to get to the bottom of whichever case is at hand.
The first case, coined The Haunted Island, has you meeting up with a spooked sloth who's hearing one two many bumps in the night. Ghost scientists haven't been able to crack the case, so now it's up to our trusty frog friend to give it a go.
The Frog Detective's second case, The Case of the Invisible Wizard, sees him paying a visit to Warlock Woods after a wizard has gone missing. Seems straightforward enough, right? Well, nothing is as it seems in a Frog Detective title. This lone frog will have his work cut out for him as the town is in despair over both their missing friend and the ruin that has been left behind.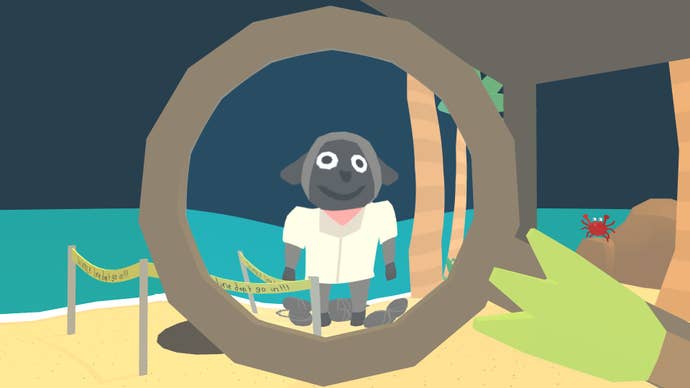 If you then find that you can't get enough of The Frog Detective, there's a third and final case for you to get to the bottom of; Corruption at Cowboy County. This particular case sends you off to the desert where Cowboy County stands strong, and is my personal favorite in the series.
When you arrive, you'll find that yourself and a peculiar Lobster Cop (how does he do anything with lobster claws for hands?) are tasked with solving the mystery of a county without a sheriff, which, when you think about it, isn't much of a mystery at all. Just hire a sheriff, guys?
Well, as you begin to unravel the story, you'll find that there's more to this particular county than the fact it's missing a sheriff…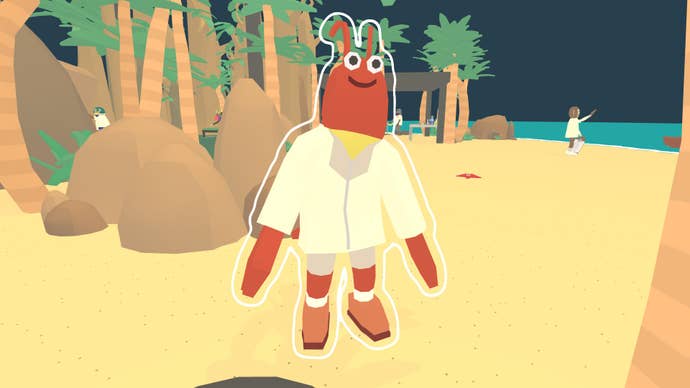 As mentioned, The Frog Detective: The Entire Mystery is a family-friendly title that can be played with the kids whenever you please. That said, don't let this label put you off if you're looking for an amusing game to play alone or with friends; it's so bizarre and its characters so eclectic that there's something to laugh at for all ages involved, and Worm Club itself even suggests taking turns to voice characters with friends. As someone who's done exactly that, give it a whirl, have a pint, and enjoy the chaos that ensues as you strive to crack the cases presented to you.
The Frog Detective: The Entire Mystery might consist of three cases, but each of them are short enough to also be completed in a single sitting if you wish. No need to worry about a poor attention span, as there's plenty of strange goings-on to keep you invested throughout.
---
The Frog Detective: The Entire Mystery is already available on Xbox Game Pass for PC, but subscribers will also be able to play the series on Xbox One and Xbox Series X/S from October 26.